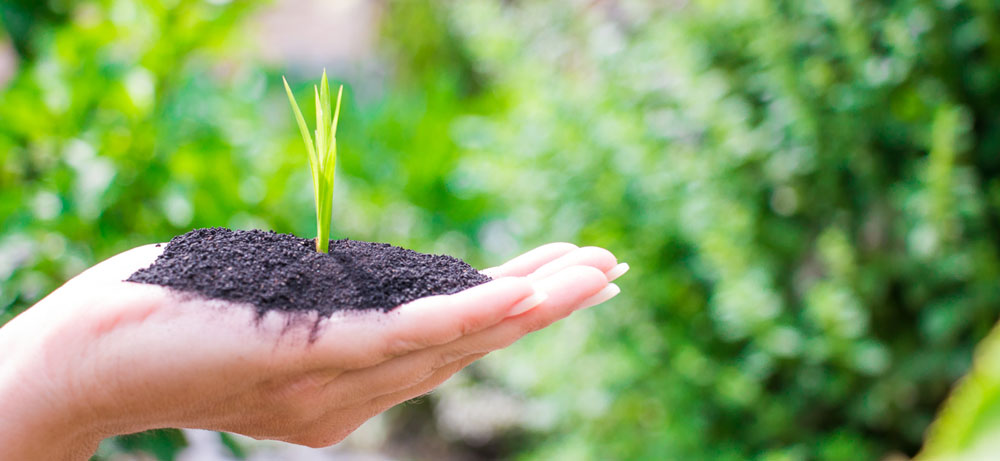 FROM A WASTE PRODUCT, A VALUABLE RESOURCE
Biochar or Pyrochar is produced by pyrolytic charring of purely vegetable raw materials. In some countries, such as in Austria or Switzerland, plant coal is approved in agriculture as a soil conditioner and carrier for fertilizers and as an additive for composting and nutrient fixation of slurry.
Plant coal is also used as feed additive and food supplement. In recent years, the production of plant coal has been intensified. A great potential lies in its use as a means of offsetting carbon dioxide emissions in view of global warming.
Biochar is made under air-tight at temperatures between 350 and 1000 degrees Celsius (pyrolysis). Under this process water is split from primarily creating Biochar, synthesis gas and heat. The mineral substances of the original biomass are bound in the pores and at the surface of the Biochar.